October 11 - October 25, 2017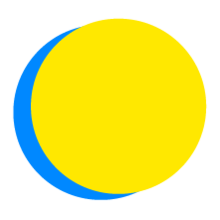 Allison Bolger
Points Total
0

Today

0

This Week

35

Total
Food
Say No to Seafood
I will not eat seafood.
Nature
Explore My Area
I will explore at least one new hiking trail or nature walk in my area.
Health
More Fruits and Veggies
I will eat a heart healthy diet by adding 1 cups of fruits and vegetables each day to achieve at least 4 cups per day.
Health
Exercise Daily
I will exercise daily for 30 minute(s) per day for two weeks.
Food
Eat Meatless Meals
I will enjoy 3 meatless meal(s) per day.
Simplicity
Buy Only What I Need
I will not buy anything except items required for health and safety.
Health
Healthy Sleep
I will commit to getting 30 more minute(s) of sleep each night to achieve at least 7 hours per night.
Simplicity
De-Clutter My Home
I will de-clutter, clean, and donate or recycle unneeded items in my home.
Food
Smart Seafood Choices
I will visit seafoodwatch.org or download the app and commit to making better seafood choices for a healthier ocean.
Waste
Go Paperless
I will reduce the amount of paper mail that I receive by opting into paperless billing and subscriptions.
Waste
Needs vs. Wants
I will adopt a "Needs Vs. Wants" approach and only buy things I need.
Simplicity
Track my Purchases
I will maintain a record of all my purchases.