October 11 - October 25, 2017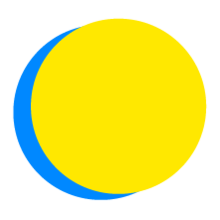 Laura Berger
Points Total
0

Today

0

This Week

358

Total
Participant Impact
up to

7.0

outdoor meals

consumed

up to

300

minutes

spent exercising

up to

600

minutes

of additional sleep

up to

2.0

hours

volunteered

up to

200

minutes

spent outdoors
Health
Healthy Sleep
I will commit to getting 60 more minute(s) of sleep each night to achieve at least 7 hours per night.
Waste
Visit a Waste Management Facility
I will visit a local dump/transfer station, material recovery facility, and/or landfill to learn about the waste stream.
Community
Volunteer in my Community
I will volunteer 2 hour(s) in my community.
Waste
Reduce Unwanted Mail
I will reduce the amount of unwanted mail I receive (catalogs, phone books, etc.).
Community
Meet My Neighbors
I will meet 1 new neighbor(s) per day.
Nature
Spend Time Outside
I will replace 10 minute(s) per day typically spent inside (computer time, watching television, etc.) with quality time outside.
Nature
Eat Meals Outside
I will eat 1 meal(s) outside each day.
Nature
Enjoy the Sunrise/Sunset
I will enjoy the sunrise and/or sunset each day.
Health
Exercise Daily
I will exercise daily for 20 minute(s) per day for two weeks.
Nature
Go for a Daily Walk
I will take a 10-minute walk outside each day.
Community
Sign a Petition
I will sign a petition in support of an environmental or social initiative in my state.
Health
PAID FAMILY LEAVE
I will learn about paid leave and its impact on health and wellness at a personal and societal level and how I can help advocate for paid leave in my company and at the national level.
Community
Connect with a Nonprofit
I will connect with a local nonprofit, environmental or otherwise, and find out how I can get involved or become a member.
Community
Help Others
I will offer to help 2 person(s) who are in need each day.
Health
Happiness
I will write down three things every day for two weeks that I am grateful for, or send one email every day thanking or praising someone.