October 11 - October 25, 2017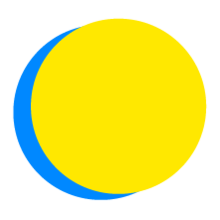 saadi baig
POINTS TOTAL
0

TODAY

0

THIS WEEK

1,500

TOTAL
participant impact
UP TO

100

conversations

with people

UP TO

0.0

gallons of water

have been saved

UP TO

6.0

locally sourced meals

consumed

UP TO

2,906

pounds of CO2

have been saved

UP TO

6.0

zero-waste meals

consumed
Energy
Choose Clean/Renewable Energy
I will sign up for my utility company's clean/renewable energy option.
Health
Avoid refined sugar
I will adopt a diet free of refined sugars, which eliminates sweetened beverages, candy, and processed foods.
Water
Insulate Water Pipes and Water Heater
I will avoid wasting water while waiting for the shower or sink to heat up.
Water
Ditch the Lawn
I will replace my lawn with a drought-tolerant landscape and save the water, money, and time I used to spend cutting the grass.
Waste
Needs vs. Wants
I will adopt a "Needs Vs. Wants" approach and only buy things I need.
Waste
Complete a Recycler / Composter Training
I will sign up for a Recycler / Composter program in my area.
Transportation
Car Share
I will sign up for a car-sharing service, or organize car sharing with my neighbors, to cut down on the number of vehicles on the road.
Food
Organize a Course
I will organize one of NWEI's discussion courses on food sustainability, 'Menu for the Future' or 'Hungry for Change', with my family, friends, coworkers, or classmates.
Energy
Organize a Course
I will organize one of NWEI's discussion courses, such as 'Powering a Bright Future', with family, friends, or classmates.
Water
Install a Toilet Tank Bank
I will reduce the amount of water flushed and save up to 11 gallons (41 L) of water per day by installing a toilet tank bank.
Energy
Upgrade My Windows
I will upgrade the windows or weatherstripping in my home or office to reduce air leaks and save on energy costs.
Energy
Upgrade Heating & Cooling Units
I will replace inefficient heating and cooling units.
Energy
Replace Manual Thermostats
I will replace manual thermostats with programmable ones.
Health
Eliminate Toxic Plastics
I will avoid buying toxic plastics, including polycarbonate, polystyrene and polyvinyl.
Community
Host a House Party
I will host a house party to watch a movie or present a guest speaker on an environmental issue that matters to me.
Water
Install a Low-Flow Showerhead
I will save up to 15 gallons (56 L) of water a day by installing a low-flow showerhead.
Waste
Launch a Recycling Program
I will start a recycling program at my workplace or school. If a recycling program exists, I will advocate for ways to improve and expand it.
Water
Install Greywater Catchment
I will install a greywater catchment system in my home.
Health
Join a Quit-Smoking Program
I will join a smoking cessation program, and stick with it during the challenge, cutting out harmful air pollutants while improving my own health.
Food
Zero-Waste Cooking
I will cook 6 meal(s) with zero waste each day.
Energy
Consider Switching to an Electric Vehicle
I will research or test drive an electric car or bike.
Community
Raise Money For a Nonprofit
I will raise money to support Northwest Earth Institute or another local nonprofit.
Transportation
Advocate for Greener Vehicles
I will assess the vehicles used by my company or college and advocate for a purchasing policy focused on fuel-efficient vehicles.
Food
Locally-Sourced Meals
I will source 6 meal(s) per day from local producers.
Waste
Buy Food And Water Only
I will not purchase anything but food and water during the Challenge.
Transportation
Choose a Carbon Offset
If buying a plane ticket, I will also buy a carbon offset.
Food
100-Mile Diet
I'm up for a serious challenge! I will only eat food that has been raised and cultivated within a hundred-mile radius of where I live.
Energy
Install Alternative Energy
I will install alternative energy systems, such as solar electric systems or solar water heaters.
Transportation
Use Muscle Power
I will only use muscle-powered transportation.
Food
Animal Free Diet
I will adopt a diet free of animal products.
Reflection, encouragement, and relationship building are all important aspects of getting a new habit to stick.
Share thoughts, encourage others, and reinforce positive new habits on the Feed.
To get started, share "your why." Why did you join the challenge and choose the actions you did?